A Fresh Collection of Cool Pics,Funny Pics,Crazy Pics, Weird Pics All Kinds Of Different People, Places, Animals, Latest News, Talk Shows and Information regarding Pakistan Only On Cool Pics Spot Updated Daily
Friday, July 29, 2011
Amazing
Artwork
by an Unknown Artist.
Posted by

Umar Javed
at 10:03 PM
0 comments


Links to this post
Amazing Artists..Beautiful Chinese
Paintings
..
Posted by

Umar Javed
at 9:58 PM
0 comments


Links to this post
Color or colour
is the visual perceptual property corresponding in humans to the categories called red, yellow, blue, black, etc.
Color derives from the spectrum of light (distribution of light energy versus wavelength) interacting in the eye with the spectral sensitivities of the light receptors. Color categories and physical specifications of color are also associated with objects, materials, light sources, etc., based on their physical properties such as light absorption, reflection, or emission spectra.
Posted by

Umar Javed
at 9:31 PM
0 comments


Links to this post
Monday, July 11, 2011
Mehwish Hayat's Biography



Mehwish Hayat is a pakistani actress and model. She is relatively new in showbiz industry but due to her brilliant acting and attractive looks she gets the attention of every one. She not just relay on her looks but she picks the challenging roles and proves herself a best actress. Some of her unforgettable plays in the past year are: "Resham si Sham", Aulaad,"Gulaabi Sarhi", "INSHALLAH" and "Massi aur Malka".

Mehwish Hayat Is the Only Pakistani who made it to the top 10 list.We All should be proud of her to have achieved this prestigious Title!

The girl has done everything that takes most female models and actresses years to achieve. She has done ramps for many big designers. She has done shoots for several high profile campaigns and editorial magazines.

She is a Capricorn. Her hobbies remain reading, singing, modeling, shopping and traveling.
Posted by

Umar Javed
at 2:26 PM
0 comments


Links to this post
Top Pakistani ModelFiza Ali was born in 1978. Fiza Ali is a beautiful Famous Pakistani Fashion Model and TV Actress. She is now 27 years old gorgeous fashion model. Pakistani Fashion and Showbiz industry is occupied with talented and smart figures. One of the Pakistani cutest Fashion model & drama actresses, Fiza Ali is moving progressively on the road of success.
This girl with incredibly amiable qualities has contributed in the world of entertainment industry for a period of 10 years. She was very young when she started off with modeling and now after being Married for two years she is still one of the preferred artists that directors would turn to, she has worked in great memorable plays on almost all local TV channels.
Fiza Ali started her career from Karachi, but then she moved to Lahore to establish her Fashion career more enormously. After doing quite a few still shoots and television commercials she decided to dabble in acting. Recently, Fiza Ali Married with Designer Fawad Farooq and after wedding both (husband and wife ) now happily settled in Lahore Pakistan.
Fiza Ali has launched her Kurti Line collection named "Signature Collection" at Nairang Art Gallery Lahore. Fiza Signature, brings exclusive collection of Ready to Wear. The Collection is hence with Style in Eastern & Western Designs.
It includes a range of Cocktail and Fusion wear (Evening Dresses). Now we present a list of dazzling and unbelievable Pictures of Fiza Ali that will take your breath away. We are quite sure that you wi
ll love this post.
Posted by

Umar Javed
at 12:14 PM
2 comments


Links to this post
Zainub Qayyum Biography
Zainab Qayyum is a Pakistani model, an actress and a TV host. She is considered to be one of the most talented stars in Pakistan. She was crowned the best model of the year 2004 in the Lux Style Awards and was given the Most Stylish TV Actress Award in the Indus Style Awards 2006. She has appeared in numerous dramas serials, and in even more music videos, such as Abrar-ul-Haq's Asaan Jana Malo Maal.
Zainab Qayyum's family comes from Kohat, but she was born in Karachi. She did her O-Levels in Karachi, and then moved to Lahore to study for a B.A and M.A. She graduated from Kinnard College with a Masters degree in literature. In Lahore, she taught in a grammar school for a year, before joining Libas as an assistant editor. She worked there for two years while doing her Masters.
She started her modeling while she was an assistant director of Libas International. The first time she did catwalk work was for Vinny, who invited her to model in a show.
Zaniab Qayyum hosted "Maachis" which was a top-rated talk show on Hum TV, focusing on real-life family issues. The concept of Maachis show was based on America's popular Jerry Springer Show, which brings real-life cases of betrayal and cheating in front of a live audience, and allows guests to make public confessions, venting their venom and even hitting each other. Zainab Quayyum also hosted a morning show on the Duniya TV channel.She is now married to a Dubai based business man named Aslam.
Zainab's younger sister, Abeera Qayyum, also called 'Mano', is an emerging TV artist.
After a successful television acting career, Qayyum is to make her Pakistani film debut in Syed Faisal Bukhari's Saltanat as a lead role opposite Javed Sheikh, Mona Laizza, Ahsan Khan and Javeria Abbassi. She would be doing an "item number" with Laizza. The film began filming in early 2010 in Malaysia, Dubai and Pakistan. The music is composed by Chaku Lehri, a newcomer in the composing scene.
Zainub Qayyum
Zainub Qayyum
Zainub Qayyum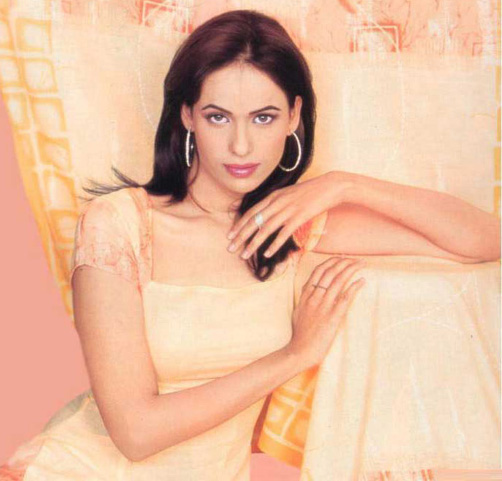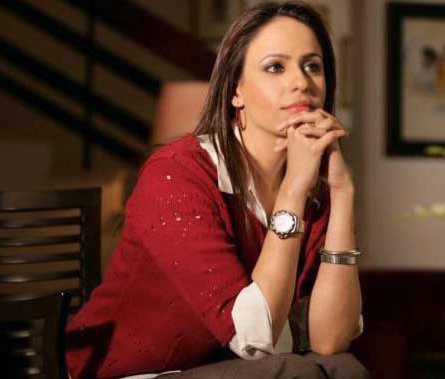 Posted by

Umar Javed
at 12:12 PM
0 comments


Links to this post
Sunday, July 10, 2011
Zara Sheikh's Biography
Zara Sheikh is a Pakistani model and actress. Zara Sheikh was born on May 7, 1978 in Lahore. She made her debut on billboards across Pakistan as the "Jazz Girl" is a leading provider of mobile services in Pakistan – Mobilink GSM. The campaign to put a hit, and she began to appear at jazz commericials on television and in newspapers and magazines.
Zara Sheikh is a successful model, who was known throughout the world of fashion long before she made her debut in a feature film. Zara began her career as a model when she was still a young student. Her father was in the civil service, which normally makes life was spent in movement throughout Pakistan. However, Zara is lucky to have a stable home as her parents were careful not to interfere with her education at any time.
Zara Sheikh Films and Modeling

Zara began her career as a model when she was still a young student.
Zara's talent and hard work resulted in being one of the best actresses of Poland in the short term time.Zara considered one of the most beautiful and talented actresses in Pakistani way cinema.Pakistani Summer Fashion Model Zara Sheikh Sunday Magazine. Zara Sheikh big name around the world of Pakistani fashion.
Posted by

Umar Javed
at 5:48 PM
0 comments


Links to this post